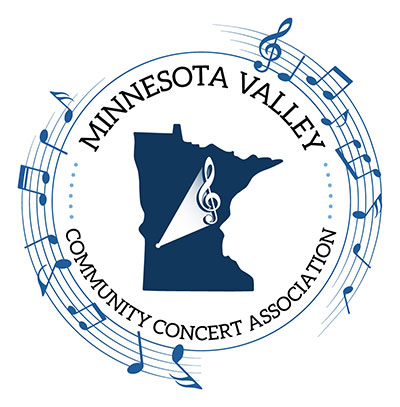 The Minnesota Valley Community Concert Association has worked for more than half a century to bring music and cultural experiences to West Central Minnesota. Our goal is to provide an opportunity for exposure to quality performances that are not available in many rural areas. This group of volunteers wishes to share with the community their passion for a variety of entertainment ranging from classical to choral to tribute acts to comedy and much more.
Organization purpose:
To cultivate in the citizens of West Central Minnesota an interest in good music and performances.
Minnesota Valley Community Concert Association
P.O. Box 493
Montevideo, MN 56265
Concert Venue:
Montevideo United Methodist Church (UMC)
731 N 11th St
Montevideo, MN 56265
Map this Location